The Complete Ethereum Blockchain Mastery Bundle
What's Included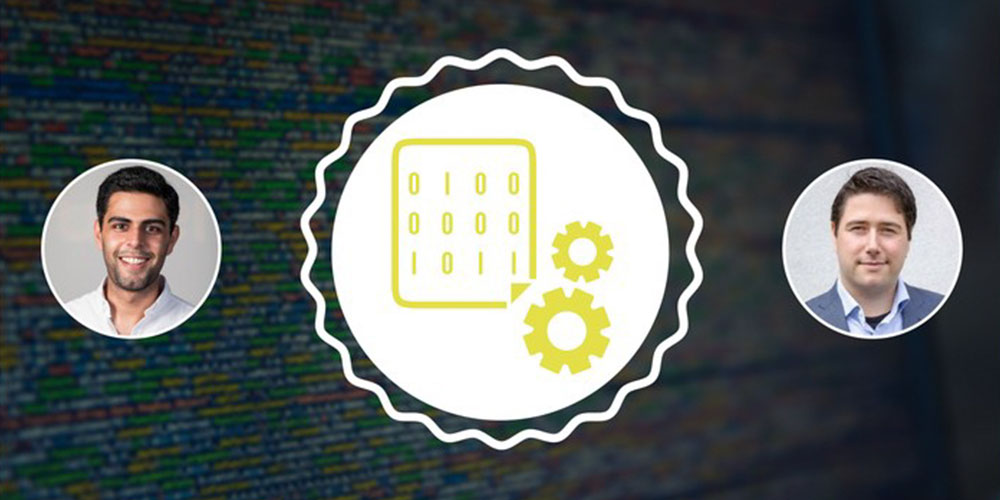 $195.00

Value
Ethereum Blockchain Developer: Build Projects Using Solidity
Certification included

Experience level required: All levels

Access 74 lectures & 7.5 hours of content 24/7

Length of time users can access this course: Lifetime
Course Curriculum
74 Lessons (7.5h)
Dive Straight Into Solidity Programming

Quick Introduction Before Commencing With This Course

5:11

Course Files Can Be Find At This Link

Summary To What You'll Be Creating In This Section

2:01

Blockchain Basics - This is the concept of the Blockchain

6:04

Lets talk about Blockchain Nodes - Geth and the TestRPC

8:21

This is how we initialize and configure our Private Network

5:51

What is MIST and the Ethereum Wallet

6:18

We combine MIST and our Private Network

6:34

Troubleshooting Tips for Mac and Unix/Linux

2:17

Let's look at Remix together - The Solidity IDE in the Browser

3:51

Mine some Ether - Assignment

Deploy Your Hello World Application Into Your Private Network

5:00

Here's What You Need To Start Doing Next

5:54

Your Guide To Understanding Blockchain Technology

Why You Should Learn Blockchain Development

8:39

Why The Blockchain Is Such Revolutionary Technology

4:52

Breaking Down And Understanding The Blockchain At Its Core

7:00

Key Characteristics Of How The Blockchain Operates

The Types Of Blockchains You Can Work With

3:55

Potential Use Cases For Blockchain Technology

5:55

Let Me Highlight How Powerful The Ethereum Blockchain Is

3:50

How Smart Contracts Operate At There Core

Let Me Explain What Smart Contracts Actually Are

4:46

An Example Of Cryptocurrency Contract Code

2:01

The Pros And Cons Of Smart Contract Technology

2:24

The Differences Between Accounts And Contract Wallets

3:42

Dive Into Working With Ethereums Core Development Tools

What Is Mist And More Importantly How Does It Work

1:42

How Mist, DApps, And Accounts Work

6:11

How To Configure, Run And Work With The Go Ethereum Client

12:48

How You Compile, Deploy And Instantiate Contracts

15:53

Ethereum TestRPC And The Development Framework Truffle

8:03

Lets Have A Look At Oraclize And The Ethereum Naming Service

3:46

Next Steps In The Core Development Functions Of Ethereum

The Different Phases Of Contract Deployment

4:37

How To Interact With A Contract Once It's Deployed

13:56

The Exact Setup Process For A Private Network

14:53

Let Me Explain The Genesis Json File

4:51

Understanding Decentralisation At A Deeper Level

Your Introduction To Decentralisation

3:33

Let Me Highlight The Positives Uses Of Decentralisation

Explaining The Structure Of A Solidity Contract Step-By-Step

Hands-On Example Using Solidity

1:39

The General Layout Of Our Solidity Source File

1:24

How The Constructor, Basic Setters, And Getters work

6:00

It's Time To Test Our Contract Directly In Remix

3:24

Get To Know The Global Msg Object And Keyword Payable

7:53

Adding A Method To Kill Our Contract And Add Modifiers

7:30

Inheritance And Importing Other Contracts From Github

6:04

Create A Real Wallet Together Using Our Example Contract

13:33

Assignment #1: Explaining The Structure Of A Solidity Contract Step-By-Step

Lets Take A Moment To Talk About The Assignment You Completed

4:24

We Can Now Move Onto Adding Our First Event

6:08

Assignment #2: Explaining The Structure Of A Solidity Contract Step-By-Step

Understanding How To Use Web3 With The App We're Launching

Communicating Between Contracts And Websites

Web3 In Vanilla Javascript

9:43

How To Interact With A Contract In Web3

12:01

Send Transactions And Call Non-Constant Functions

13:49

Course UPDATES Compile Solidity

Write, Compile And Deploy Contracts Using Web3

12:25

Assignment #3: Understanding How To Use Web3 With The App We're Launching

Lets Move Onto Events And Filters In Web3

16:23

Assignment #4: Understanding How To Use Web3 With The App We're Launching

Advanced Development With Truffle And Ethereum Studio

Introduction On Truffle, Ethereumjs, Testing, Debugging And Ethereum Studio

8:32

The Different Versions Of Truffle And How To Install It

7:00

Lets Explain The Truffle Directory Structure

8:30

Lets Implement Our Shared Wallet

13:58

Take A Look At The Famous Multi-Signature Wallet Implemented In Mist

10:18

How To Test Your Distributed Application With Truffle

14:28

Assignment #4: Advanced Development With Truffle And Ethereum Studio

Getting Our Front-End Ready With WebPack And Truffle

12:24

Our Wallet Now Comes To Life With The Front-End

21:42

Lets Now Listen To Events

13:39

Assignment #5: Advanced Development With Truffle And Ethereum Studio

Advanced Debugging With The Ethereum Studio Debugger And Scenarios

13:30

Lets Finish Up By Pushing It To A Blockchain With Mining

7:55

Final Assignment Which Is An Ethereum Blockchain Curriculum Vitae

This Is How Your Ethereum Blockchain CV Will Work

7:48

Assignment #6: Final Assignment Which Is An Ethereum Blockchain Curriculum Vitae

Wrapping Up This Complete Course On Ethereum Blockchain Development

Thank You For Enrolling On And Completing This Course

1:01
Ethereum Blockchain Developer: Build Projects Using Solidity
Ravinder Deol
Ravinder Deol is a Certified Bitcoin Professional. He has been involved in the cryptocurrency and blockchain space since 2013, and has seen it grow tremendously. However, he has noticed there's a lack of education so he has taken it upon himself to help you get up to speed.

Initially he started out by teaching live classes, which led to the creation of B21 Block, where the goal is to bring high-quality, engaging, and practical cryptocurrency and blockchain education online. Whatever stage you're at on your cryptocurrency and blockchain journey, Ravinder will be your helpful guide.
Description
This course is one of the largest, most in-depth Ethereum development courses online. By taking this course, you'll get to work with the Ethereum blockchain on a practical level, with step-by-step instructions guiding you through the entire process. Ethereum technology is still in the early adopter stage, so you can get in at ground level and become proficient before it blows up. Developers are in huge demand, and this course will help you get noticed!
Access 74 lectures & 7.5 hours of content 24/7
Gain a step-by-step blueprint to build your own projects as an Ethereum blockchain developer
Get hands-on development practice w/ solidity
Learn how to use core development tools such as Mist, Geth, & Ethereum Studio
Debug your decentralized application
Specs
Details & Requirements
Length of time users can access this course: lifetime
Access options: web streaming, mobile streaming
Certification of completion not included
Redemption deadline: redeem your code within 30 days of purchase
Experience level required: all levels
Compatibility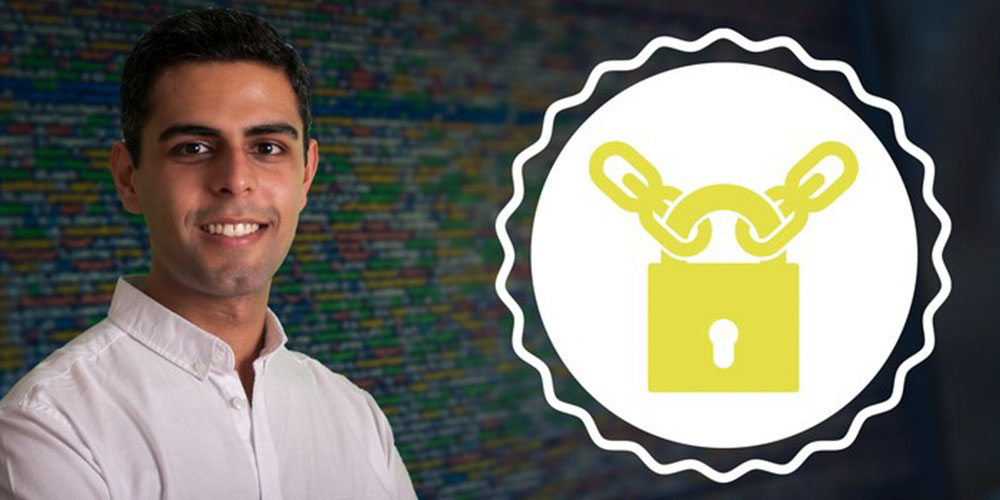 $25.00

Value
Blockchain Technology: A Guide To The Blockchain Ecosystem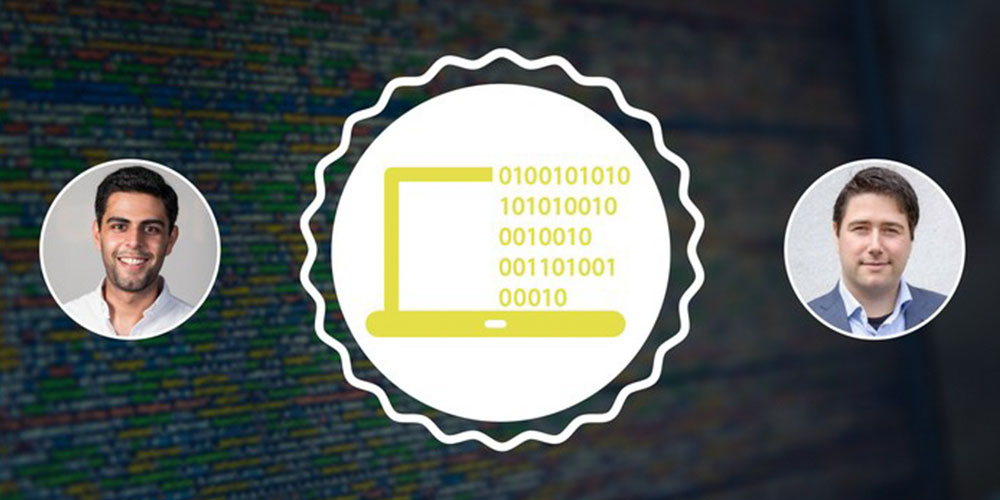 $195.00

Value
Ethereum Developer: Build A Decentralized Blockchain App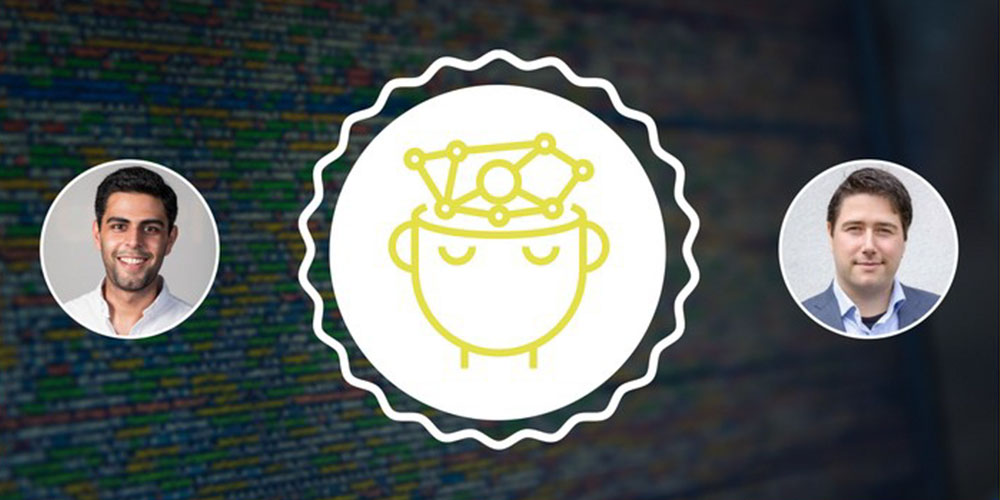 $195.00

Value
Ethereum Developer Masterclass: Build Real World Projects
Terms
Unredeemed licenses can be returned for store credit within 30 days of purchase. Once your license is redeemed, all sales are final.
All reviews are from verified purchasers collected after purchase.
It's a bit dated. It references etherium tools that have been deprecated. Them material is good though
Mar 11, 2021