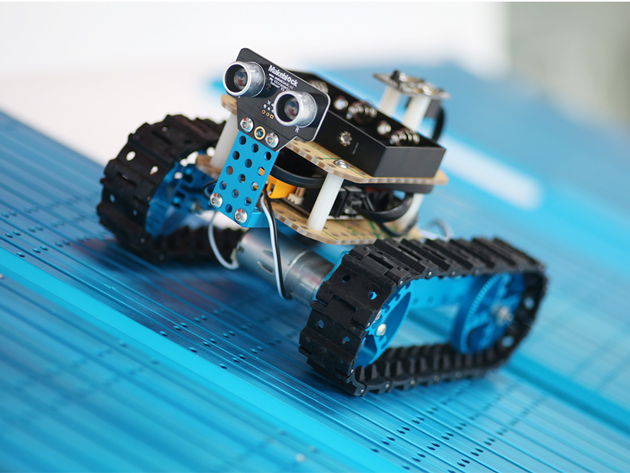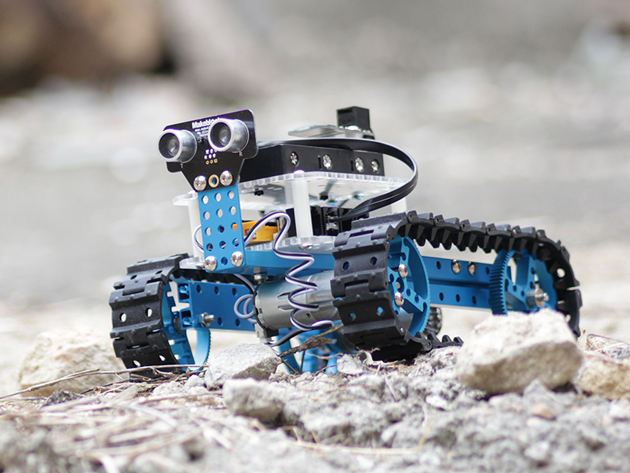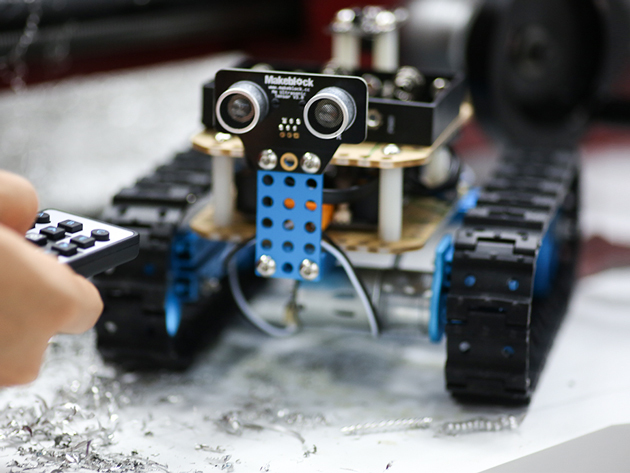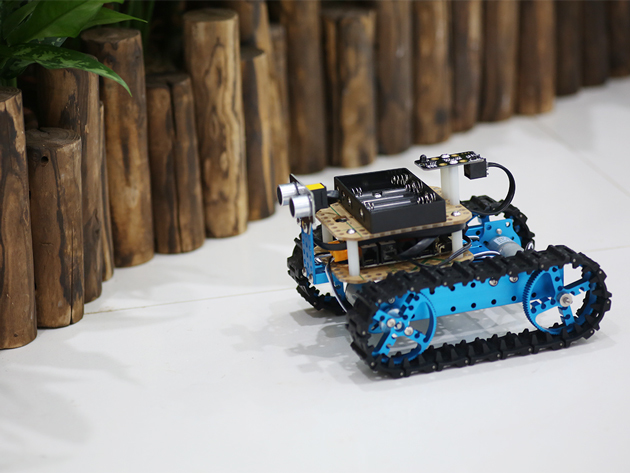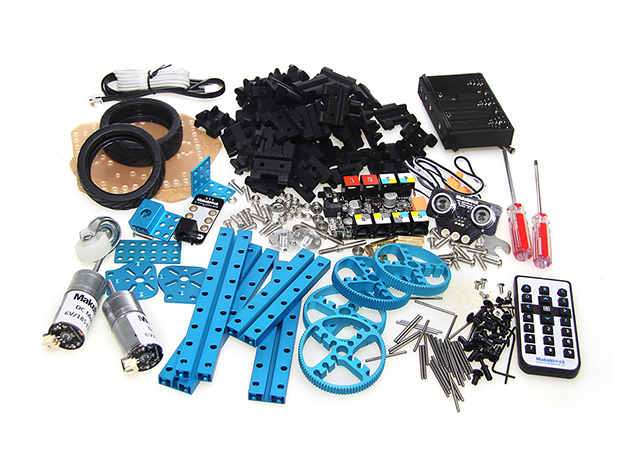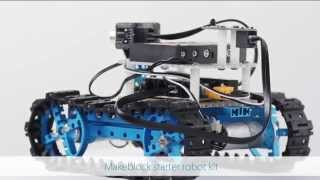 Makeblock Arduino Starter Robot Kit
by Shenzhen Maker Works Technology Co.
Dabble in the Arduino Arts--Build a Robot Tank or Car
Description
Who said mastering electronics and programming can't be fun? This kit will teach you about programming a microcontroller board to control physical objects using sensors. Follow the detailed, beginner-friendly instructions to construct your choice of a robot tank or three-wheeled robot car. Then take the skills absorbed in this project and apply them to anything you think up--from a game console to a home alarm system.
Learn electronics, robotics & Arduino w/ beginner-friendly instructions
Build a robot tank or a three-wheeled robot car
Construct a solid machine w/ aluminum extrusion structure
Easily wire w/ no soldering required
Study Arduino programming w/ included guides
Makeblock is an open-source arduino robot building platform with mechanical parts, electronic modules and software
Specs
Details & Requirements
Dimensions: 11"L x 8.3"W x 4.3"H
Weight: 3 lb
Kit Parts:
1 × Beam 0824-96
2 × Threaded Shaft 4x39mm
4 × Plastic Rivet R4060
1 × Beam 0824-128
2 × Shaft Collar 4mm
4 × Plastic Rivet R4120
2 × Beam 0824-144
4 × Flange Bearing 4x8x3mm
4 × Plastic Ring 4x7x2mm
1 × Plate 3x6
1 × HEX Screwdriver 2.5mm
1 × Me Orion(Base on Arduino UNO)
1 × Bracket 3x3
1 × Cross Screwdriver 3mm
1 × Me Ultrasonic Sensor 3.0
1 × Bracket P3
2 × HEX Allen Key 1.5mm
1 × Me IR Receiver V2.1
2 × DC Motor-25 Bracket B
1 × Wrench 7mm&5mm
1 × New Me IR Remote Controller
1 × Caster Wheel
22 × Socket Cap Screw M4x8-Button Head
1 × 6P6C RJ25 cable-20cm
2 × DC Motor-25 6V/185RPM
14 × Socket Cap Screw M4x14-Button Head
1 × 6P6C RJ25 cable-35cm
2× Shaft Connector-4mm
4 × Countersunk Screw M3x8
1 × USB 2.0 A-Male to Micro B-Male Cable
4 × Timing Pulley 90T
4 × Headless Set Screw M3x5
2 × Base Bracket B
2 × Tyre 68.5x22mm
3 × Nut M4
1 × Battery Holder for (6)AA
38 × Track
1 × Nut M8  
38 × Track Axle
6 × Nylon Stud M4*30
Includes:
Makeblock Starter Robot Kit (IR Version, blue)
Compatibility
6 AA batteries & 1 CR2025 battery required