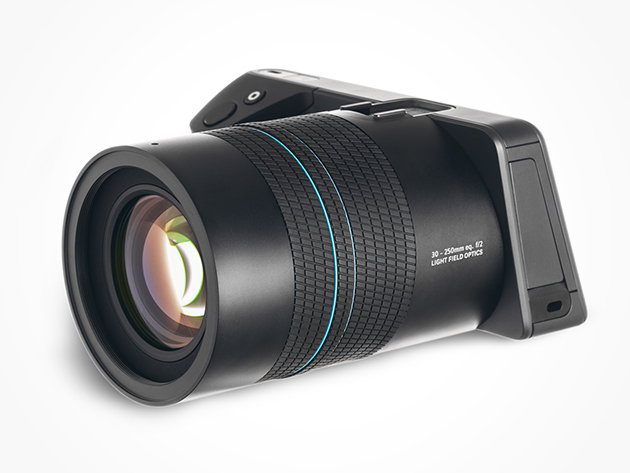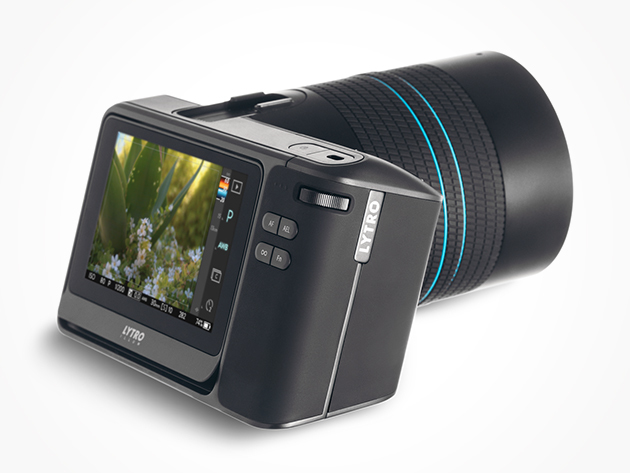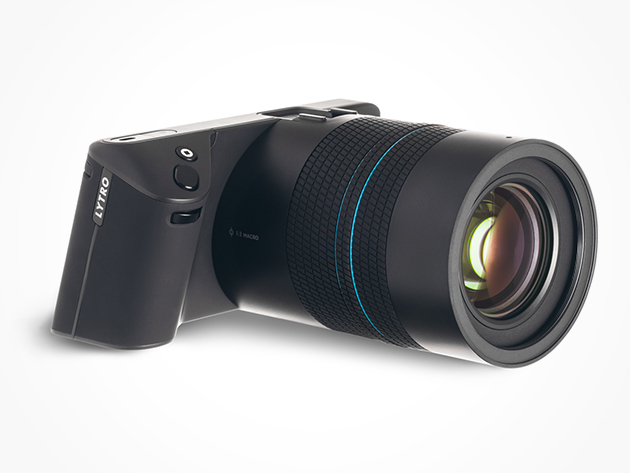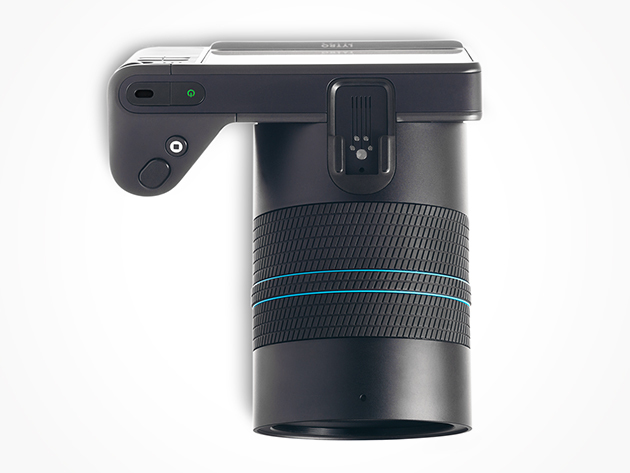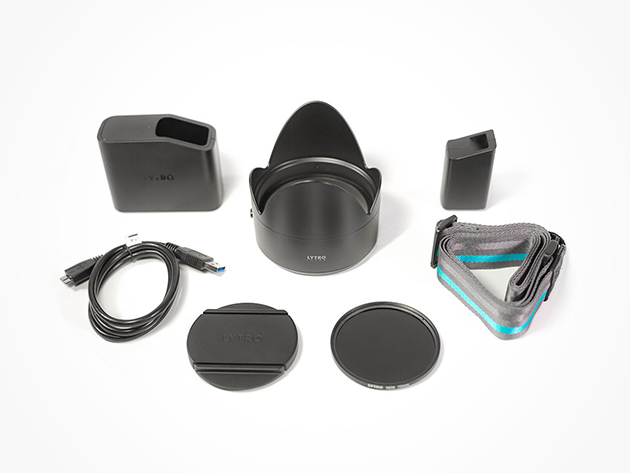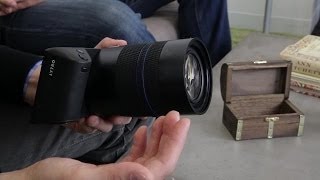 by StackSocial
The First High-End Camera to Capture the Entire Light Field
Description
The Lytro Illum dares to be different, boasting even more robust features than its 1st Gen predecessor and a sleek design reminiscent of professional DSLRs. How? Most cameras capture the position of light rays, producing your average static 2D image. But the Illum's cutting-edge technology records the direction of these rays, generating images you can later refocus, change perspective within, or view in 3D. You can essentially revisit the scene of the photo--meaning you'll never miss snapping the perfect shot again.
Take "living pictures" you can adjust afterwards
Refocus your shots, change their perspective & view them in 3D, even in post-production
Use familiar digital camera features: auto focus, exposure mode, etc.
Capture the angle of every light ray in a scene
Easily carry it anywhere: design is compact, durable & lightweight
Shoot photos at an optimal resolution for sharing online
Access an array of tools including photo filters & uploading software
Specs
Details & Requirements
Dimensions: 3.4"L x 5.7"W x 6.5"H
Weight:

2.07 lb (without battery)
2.27 lb (with battery)

Snapdragon 801 Image Processor
Focal length: 9.5-77.8mm (30 - 250mm equivalent)
Aperture: Constant f/2.0
Zoom: 8x optical
Magnification: 1:3
LCD display: 4" back-lit rear screen with dual hinge tilting up to 90°/down to 10°
Format: Light Field Picture (.lpf)
Aspect ratio: 3:2
2D export resolution: 2450x1634 pixels
File/picture storage: SDXC/SDHC memory card slot
Shutter speed: 1/4000-32 sec
ISO range: 80-3200
Exposure compensation, bracketing & lock
Touchscreen & live view
Built in Wi-Fi (802.11a/b/g/n/ac)
Battery: removable 3.7V, 3760 mAh lithium ion (rechargeable)
Includes:
Lytro Illum Camera (black)
Rechargeable lithium ion battery
Quick charger
Lens cap
Lens hood
Shoulder/neck strap
Neutral density filter (ND8)
Micro-USB 3.0 cable
Lens cleaning cloth
Note: SD card not included
Compatibility
Mac:

Mac OS X 10.9 or later
4GB RAM
Intel Core 2 Duo or newer
Intel HD Graphics 4000

Windows:

64-bit Windows 7 or newer
4GB RAM
Intel HD Graphics 4000 or newer, or DirectX 10.0

Micro-USB 3.0
Free Lytro Desktop app (for importing, processing, applying filters & interacting with Lytro pictures)
Terms
All sales final
For Lytro Illum Camera by itself. To purchase the Lytro Illum Camera with accessories, please see drop-down above.