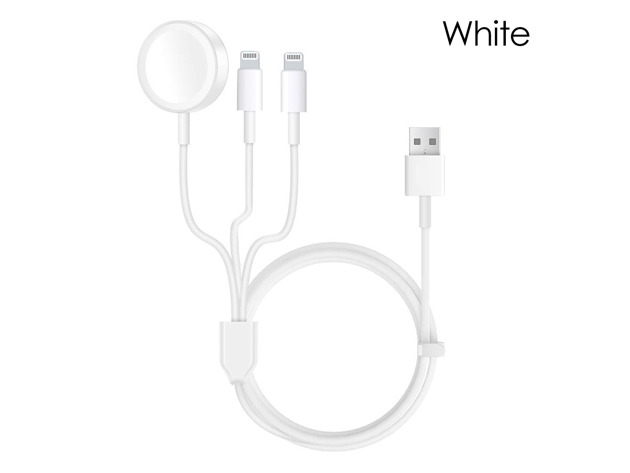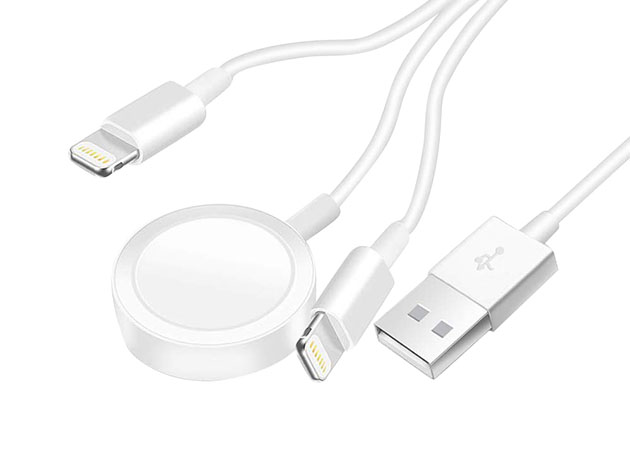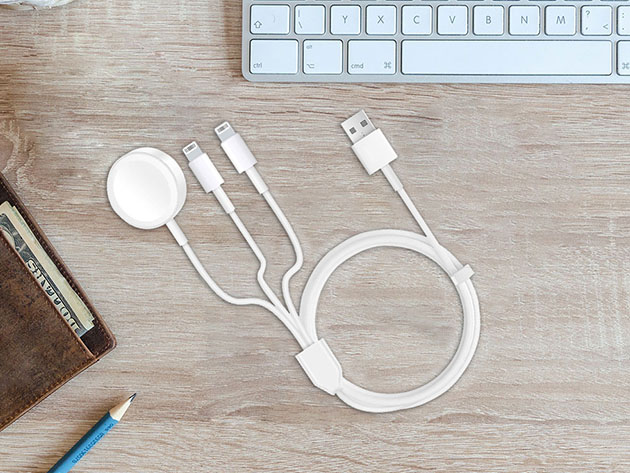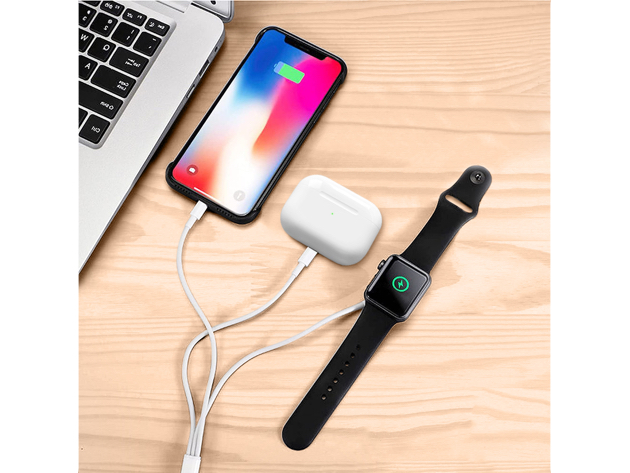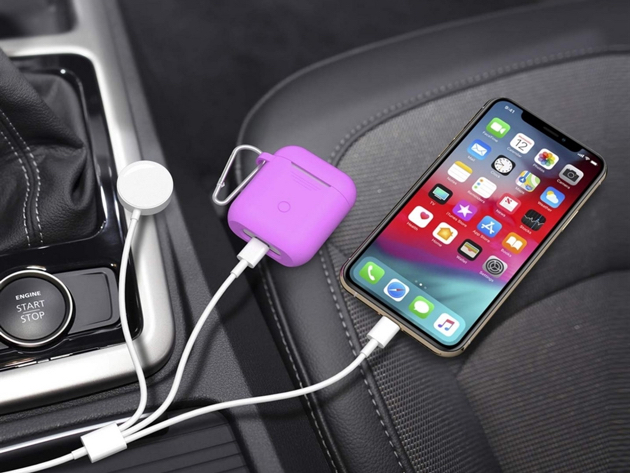 3-in-1 Apple Watch, AirPods & iPhone Charging Cable (White)
by Triple Grade
Convenient & Portable, This 3-in-1 Charger Quickly and Safely Powers Up All Your Apple Devices
Terms
Returns accepted within 30 days of shipment for orders within the Contiguous US.
All reviews are from verified purchasers collected after purchase.
I loved the fact that I could replace 3 (three) cables with 1 (one). Also, I loved that it was reasonably priced.
Jul 6, 2020
It's much easier to charge all of my Apple products now that I have this charger. I don't have an Apple Watch so one charger goes to waste but I enjoy having multiple chargers on one item
May 11, 2020
I would have preferred longer charging cords allowing for more space between my electronics when they are being charged. It is nice, though, to have everything in the same place charging at the same time.
Apr 11, 2020
There great they work well now that we are all home and using multiple computers even two different ones to work with at the same time
Apr 11, 2020
I purchased the product to charge 3 devices at once - my Watch, my iPhone, and iPad. My Watch was very warm after charging which told me the current it was receiving wasn't what it wanted. Is the device designed to support a Watch, iPhone & iPad at the same time? Will an iPad adaptor over power the iPhone & Watch? Will an iPhone adaptor not provide enough power for iPhone and Watch together? No usage info came with the units!!! I bought 2 and am now scared to use them! Help please!
Apr 10, 2020
Awesome charger!! Bought it for my daughter going on a trip so she wouldn't have to take 3 chargers with her. She absolutely loves this. Has been a great purchase!! Get the extra warranty, as we all know how kids are with chargers.
Apr 4, 2020